Australia's Japanese Film Festival Announces Lineup – The Reel Bits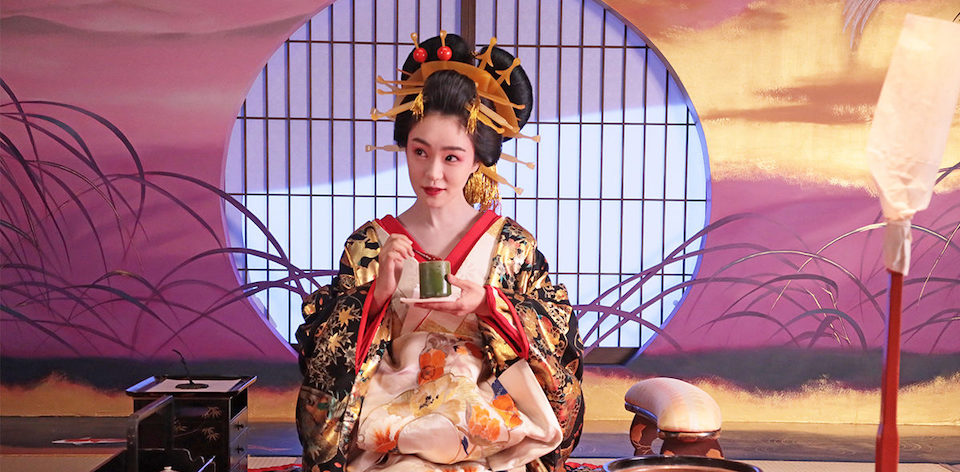 The Japanese Film Festival (JFF) in Australia is back for a 25th anniversary edition, touring the country from October 28 to December 5.
The programme, now available online on the festival's official website, is full of favorites and winners from the 2021 festival, as well as contemporary finds, a classics program and an online selection.
HOKUSAI is the opening night movie in all cities. Hajime Hashimoto's biopic about what is arguably Japan's most famous artist, played by Yūya Yagira (Nobody knows). With a star-studded cast, be sure to catch ukiyo-e work on the biggest canvas you're likely to see them on.
Festival Favorites
Leading the pack is a selection of festival winners, including Ryūsuke Hamaguchi's WHEEL OF FORTUNE AND FANTASY (偶然と想像). Premiering at the Berlinale this year, we saw Hamaguchi swapping his usually longer forms for new ones in this Silver Bear-winning anthology built around unmade choices. If his previous films were about lives lived in their totality, this one is about those who never existed. Indeed, the Japanese title of the film translates to something like "Imagine by chance".
He rubs shoulders with that of Naomi Kawase REAL MOTHERS (朝が来る), a film we called a "delicate character piece, filled with characteristic beauty and lingering resonance" when it was released in the United States in January. In UNDER THE OPEN SKY (すばらしき世界), the excellent Koji Yakusho once again finds himself on the wrong side of the law in this exploration of the institutionalization resulting from long-term imprisonment. It's a great character study.
Favorite of the festival HOLD ME BACK (私をくいとめて), with real mothers and that of Miwa Nishikawa Under an open sky, also leads the solid collection of films directed by women. Sōshi Matsumoto IT'S A SUMMER MOVIE (サマーフィルムにのって) is also wonderful: a time travel movie, it's a heartfelt love letter to film, or at the very least, it's a push against the idea that they disappear.
BEYOND THE INFINITE TWO MINUTES (ドロステのはてで僕ら) was another one we discovered at Fantasia this year. Kato (Kazunari Tosa) owns a small cafe where he discovers that his computer screen and television are windows into a version of himself two minutes in the future. If the time-loop movie is quickly becoming our favorite subgenre, then this one-take time-loop movie should be our next sub-subgenre obsession.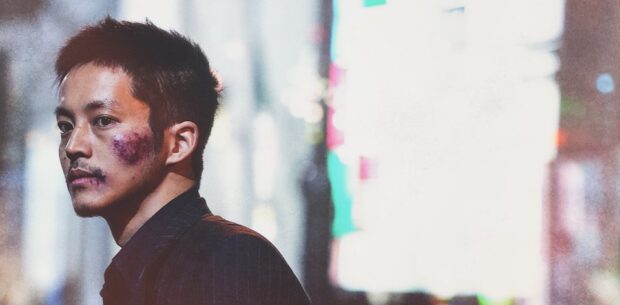 Gangsters who don't kill (and some who do)
Under the open sky is accompanied by two outstanding sequels in a section that JFF calls "Gangsters and Outliers". THE LAST OF THE WOLVES (孤狼の血 Level 2), the continuation of Blood of Wolves takes everything up a notch, with a more sophisticated story and a compelling central rivalry.
Likewise, THE FABLE: THE KILLER WHO DOESN'T KILL (ザ・ファブル殺さない殺し屋) is one of the few instances where the sequel outperforms the original. All the esoteric elements fit together well, with some world-class large-scale decor.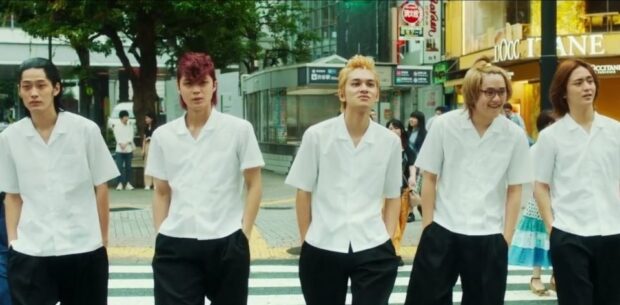 manga on screen
LIAR x LIAR (ライアー×ライアー) leads the manga adaptations section, bringing Renjūrō ​​Kindaichi's shōjo manga series to life in a story of a bizarre love triangle. TOKYO REVENGER (東京リベンジャーズ) was the one we caught at Fantasia this year, and it's a traveling high school tale with a bit of a difference. After all, Tsutomu Hanabusa (Tori Girl, kakegurui, Project Dream: How to Build the Mazinger Z Hangar) is a helping hand in bringing manga to life on screen.
The wonderfully titled THE CORNERED MOUSE DREAM OF CHEESE (窮鼠はチーズの夢を見る) is another complete facet of the manga. Based on Setona Mizushiro's manga (which Kyoto Seika University professor Keiko Takemiya called one of the BL genres, the live-action film comes from director Isao Yukisada, who helmed River bank few years ago.
For something a little spookier, there's THE NIGHT BEYOND THE TRICORN WINDOW (さんかく窓の外側は夜), an adaptation by Tomoko Yamashita yaoi exorcism and necromancy manga. It looks like a fun night.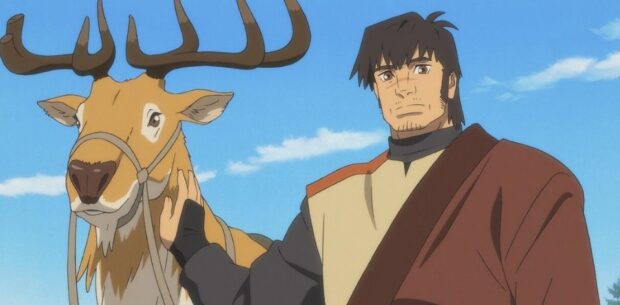 come alive
It wouldn't be a JFF without an anime. There are three special animated film screenings at this year's festival. POUPELLE OF THE CITY OF CHIMNEYS (映画えんとつ町のプペル), based on Akihiro Nishino's 2016 children's picture book, it's a high-level fantasy that's sure to appeal to younger audiences.
Co-directed by Masashi Ando (who has worked on Studio Gibli films like Taken away as if by magic and Princess Mononoke) and Masayuki Miyaji (The attack of the Titans), THE DEER KING (鹿の王) is an adaptation of the novel series by Nahoko Uehashi Shika no Ō. Plus, it's from the legendary Production IG. A must-have for anime fans everywhere.
Last but not least is SATOSHI KON: THE ILLUSIONISTboth a summary of an impressive career and a tribute to one of the driving forces behind animation in recent decades: perfect blue (1997), Millennial Actress (2001), Tokyo Godfathers (2003), and Paprika (2006).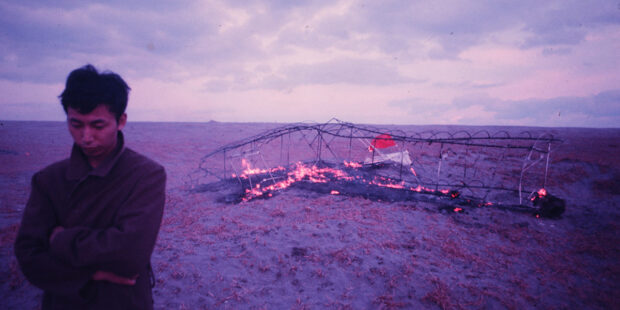 Shuji Terayama in brief
Filmmaker, avant-garde poet and photographer, Tereyama was lost to the world when he died in 1983 at the age of 47. Working until his death, the leader of the Japanese New Wave made a name for himself at the JFF with four of his films.
THROW AWAY YOUR BOOKS, RALLY IN THE STREET (1971) is arguably one of his best-known works, a radical anti-establishment piece that remains one of the greatest in the history of Japanese cinema. Also included in the classics collection Tereyama's quest for self-discovery in PASTORAL HIDE AND SEEK (1974), The Erotic Art House PASSION FRUIT (1974), and his Oedipus and sensual GRASS MAZE (1979).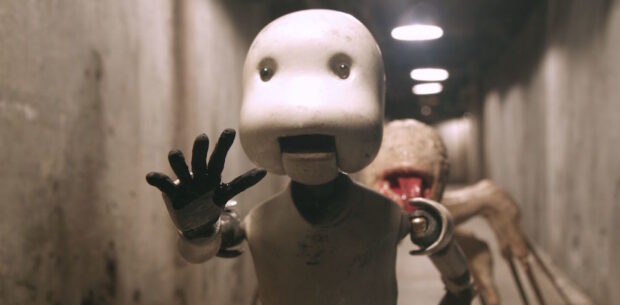 Cinephilia and beyond
Naomi Kawase isn't the only moviegoer favorite on the list this year. Self-taught animator Takahide Hori reportedly spent seven years bringing the theatrical cut of his dystopian ORDER HEAD (ジャンク・ヘッド) on international screens. With an aesthetic that sits at the exact intersection of Despicable Me and a Tool music video, the level of painstaking detail found in every frame of this film is nothing short of phenomenal.
Other movies include STAGEShinji Hamasaki's comedy NOT QUITE DEADmandatory cling film THE MIO COOKBOOKmystery thriller AI AMOKmedical drama HIDDEN SERVICEand the documentary by Eiji Sakata SUMODO: THE SUCCESSORS OF SAMURAI.
The full Japanese Film Festival schedule, dates and tickets are now available on their website.

JAPANESE FILM FESTIVAL AUSTRALIA runs from October 28 to December 5, 2021. You can check out all of our coverage and previous years on our JFF hub. Learn about coverage of Japanese films from the silent era at festivals and other contemporary releases. Plus, go beyond Japan with more films from Asia in brief.