SANAA celebrated at the Sydney Japanese Film Festival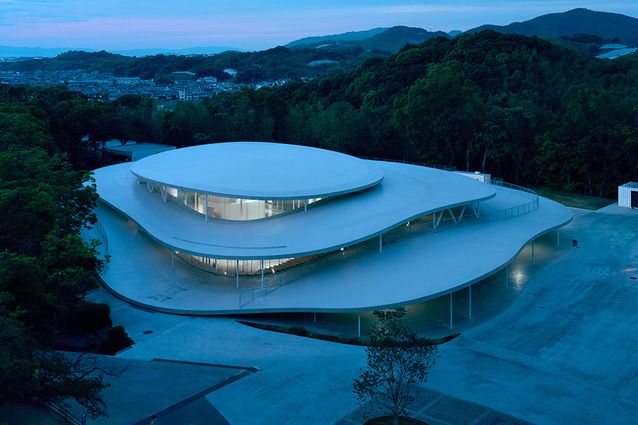 Japanese cinema Festival (JFF) Fringe returns to Sydney screens in June with an off-season program of contemporary Japanese films exploring issues of art and design.
Presented by the Japan Foundation Sydney, the program for the 2022 season follows the theme "In the Presence of Space", with a selection of documentaries that examine the intersection of contemporary Japanese art, music and architecture in the movie theater.
In recognition of the near completion of the highly anticipated Sydney Modern project at the Art Gallery of New South Wales, the series highlights its designers, Japanese architects SANAA's Kazuyo Sejima and Ryue Nishizawa.
Architecture, Time and Kazuyo Sejima, directed by Takashi Homma, is an in-depth examination of Sejima's creative process from concept to completion. The documentary covers the three and a half years during which Sejima created the new building of Osaka University of the Arts.
A room of her own: Rei Naito and Light, directed by Yuko Nakamura, is a review of an immersive work, Matrix, built in collaboration with architect SANAA Rye Nishizawa at the Teshima Art Museum. The art documentary attempts to get closer to the essence of illusory artist Rei Naito, who refuses to be recorded on film, never pointing the camera at her.
Architecture filmmakers Bêka and Lemoine also have two films as part of the festival.
The JFF Fringe was launched in 1997, the year marking a quarter century of celebrating Japanese cinema on Australian screens. The festival will take place from June 24 to 26 and each film will be screened twice, at Palace Verona or Palace Central in Sydney.
Click here to see the full program. Tickets are on sale now on the Japan Film Festival website.
Movies
Architecture, time and Kazuyo Sejima real. by Takashi Homma (2020)
tokyo tower real. by Beka and Lemoine (2020)
Moriyama-San real. by Beka and Lemoine (2017)
A room of her own: Rei Naito and Light real. by Yuko Nakamura (2015)